An Illustration: Juice Glasses and Teachability
04/14/2012
We have these juice glasses at our apartment.  They're really tall.  And skinny.  Strange lookin' things, they are.  And they rarely get used.  At least I never use them.  I've never really been able to pinpoint why that is, but after thinking about it for a little bit, I think I've figured it out.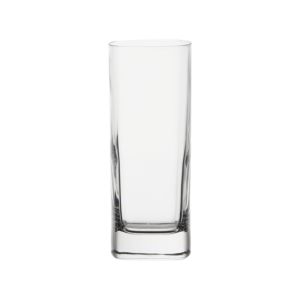 Their shape.  They're so tall and skinny that they're incredibly hard to clean.  Okay, maybe not that hard to clean.  But definitely not as easy to clean as all the other cups and glasses– coffee mugs, IKEA cups, measuring cups, and even tea cups.  They all win out against the tall-skinnies.  So, that means everything else gets used far more than the tall-skinnies.
So, I hereby commit today to be Long-Live-Everything-But-The-Tall-Skinnies day.
I kid, because these juice glasses aren't all that bad.  They've helped, in fact.  These tall, skinny juice glasses.  They've helped me.  They've helped me, in a roundabout way, to see something valuable about myself and those around me.  They've shown me to not be like them.  A negative example.  They've shown me that if I'm a tall-skinny in terms of spiritual scrub-and-rinsability–teachability– I render myself useless and undesirable for God's work in the church.  Anything spiritually unclean-able by others won't get used nearly as frequently and dependably as the coffee mugs and tea cups of the servant shelf.  The harder I make it for a brother to sharpen, correct, and challenge me, the less useful I will be to the Lord's work in the church.
Tall-skinnies.  Top shelf.  Hard to get to and undesirable for use.
Lord, humble me continually and remold my tendency toward tall-skinnyness!